Other
A perfectly amazing fall day in Rouyn-Noranda
Credit: Tourisme Rouyn-Noranda, Christian Leduc
As you already know, the city of Rouyn-Noranda is renowned for its numerous summer festivals and its snowy winters. But, stop! Before you start thinking about the dreadful cold, pull on a warm sweater and let yourself indulge in Rouyn-Noranda's lively and bustling fall season! Whether you're interested in cultural, sporting or social activities, in the backcountry or in town, get ready to be busy, as there are plenty of activities in town at this time of the year.
Still not convinced? Let us give you a glimpse of a perfect fall day in Rouyn-Noranda!
Start the day out in nature
Why not take the opportunity, while the region is adorned with fiery colours, to go out into the forest to absorb the views, take a break from the city and be active? It's a great way to start the day off on the right foot. You want to take a snapshot of breathtaking panoramas? We have got you covered, and your options are plenty: the observation tower "Le nid de l'épervier" of the Kékéko Hills, the trails of the Collines d'Alembert or the suspended walkway at Parc national d'Aiguebelle are sure to please. Unless you prefer urban nature? In that case you can choose between the Osisko multipurpose trail, the "À Fleur d'eau" botanical garden and the Kiwanis Agnico Eagle recreational area, which give you the opportunity to experience nature within walking distance of the city centre. You're sure to find an outdoor activity that suits your needs. Looking for a more immersive experience? Reconnect with nature with La Coureuse des bois or plan the excursion of your dreams with Exode bâtisseur d'aventures!
Credit: Tourisme Rouyn-Noranda, Mathieu Dupuis
Post-hike aperitif or meal
After a wonderful day in nature, there is nothing like having an aperitif with friends or eating a delicious meal in a cozy restaurant. It's especially pleasant in the fall, when local merchants put their talents and originality to good use in highlighting seasonal products to delight your palate! One such example is Le Trèfle noir's Ale-ô-Ween microbrew, a beer made with fall spices and available for a limited time only. Or discover the seasonal or weekly menus of the city's restaurants. Those will surely tickle your taste buds!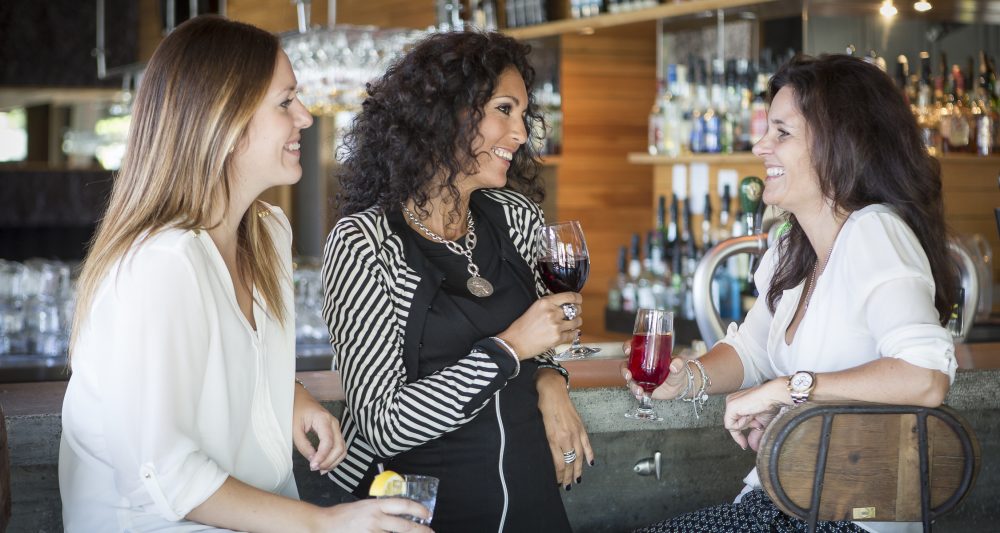 Credit: Tourisme Rouyn-Noranda, Mathieu Dupuis
End the day with a cultural outing in town 
Finally, you cannot spend a day in Rouyn-Noranda without enjoying one of the many cultural activities the city has to offer! And believe us, there are plenty! Whether your thing is the movies, music, improvisation, comedy or theatre, you will find something to your taste in our various venues. Moreover, the 38th edition of the Festival du cinéma international de l'Abitibi-Témiscamingue will be held from October 26 to 31. In addition to a program featuring prestigious international productions and renowned guests, the festival will be bringing local talent to the screen at the one and only, Théâtre du Cuivre! Lights, camera, action!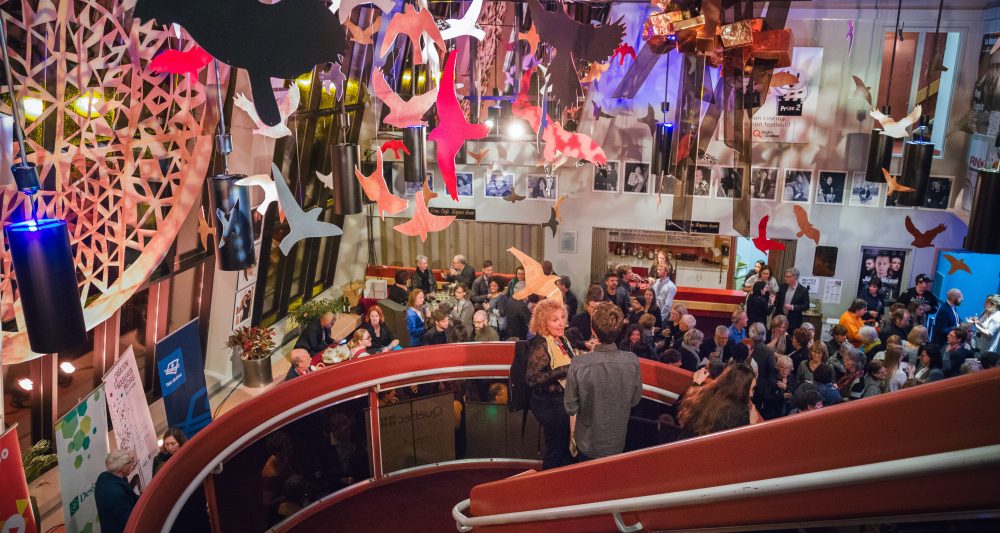 Credit: Festival du cinéma internationale en Abitibi-Témiscamingue, Louis Jalbert.
More ideas
Need more ideas? Visit our "Calendar" section and check out our Facebook page to stay on top of all the activities offered this fall.
Let us know what a perfect fall day looks like for you? 😊
Share your favourite experiences with us using #tourismerouynnoranda
Add this experience
to my favorites
---