Close your eyes and take a deep breath. Do you see the lakes shining in the sun like huge silver mirrors? Can you hear the symphony of the birds, while the trees seem to whisper over and over again: "Come… Come… Come…"?
Breathe out and open your eyes. You are not dreaming. You are in Rouyn-Noranda – the Sweet Rebel. Where opposites attract and complement each other at the same time. Where you arrive in the city through the front door and plunge into nature through the back door. Where nature is not just a landscape, but a true promise.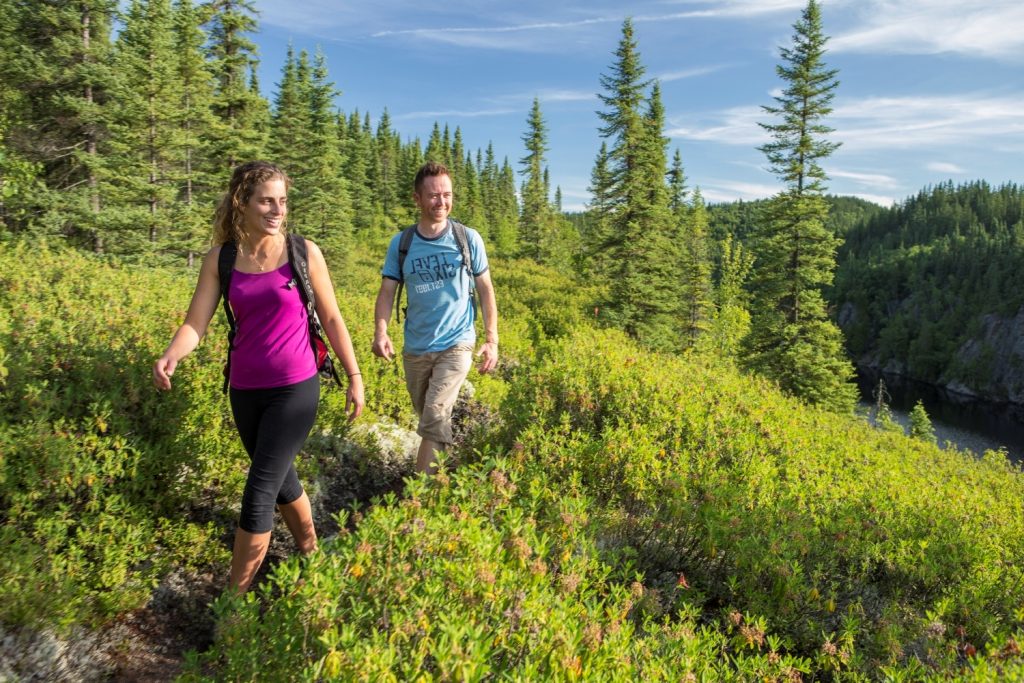 This wilderness, we enjoy it in many ways. Not by imposing ourselves on it, but by respecting it and respecting others who also benefit from it, with big and small gestures that, in a short time, become unforgettable memories
Moments, such as those at Aiguebelle National Park, where the mind and body are intoxicated by the scents of the forest, where the eyes feast on scenes sketched by a celestial painter at the peak of his artwork, and where we listen to the secrets that Mother Nature reveals to us, while the song of the crickets lulls us as we slip into a tent or a cottage
Moments when, perched on a Mawey Sup paddle board, you feel as if you are balancing on the edge of infinity, while the blue of the sky and the blue of the water merge into an eternal horizon.
More intense moments where, through the trails of the Club Quad du Cuivre (Copper Quad Club), you can safely challenge the wind and discover many hidden treasures
Moments when, propelled by an adrenaline rush, we courageously accept the challenge from Parc-Aventure Joannès (Joannès Adventure Park) to glide from tree to tree, between heaven and earth, till the finish line… and the beach that pleasantly refreshes all those burned calories.
Moments, finally, that are truly off the beaten path and where, thanks to the expert guides at Exode – Adventure Builders, we plunge into the heart of an untouched wilderness in a unique experience to be transformed by the forest and discover our true nature.
Whether gentle or rebellious, the nature of Rouyn-Noranda leaves no one indifferent. Come and write a few lines or even a whole chapter of your story!
Photo: Mathieu Dupuis