Art offers a unique expression of human creativity and can be enjoyed in many forms, such as painting, sculpture, music, dance and more. Museums and art galleries provide a meeting place for professional and amateur artists, as well as a way for people to discover and appreciate different works of art. They also offer educational programs, including workshops for children and adults, lectures and guided tours.
On our tourist map, you will find the list of places, circuits to follow and attractions to visit during your next visit.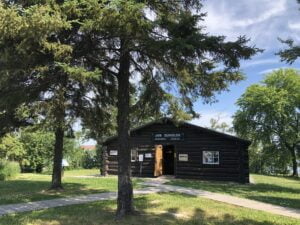 Photo credit: Tourisme Rouyn-Noranda
There are more than a dozen places in Rouyn-Noranda where art and culture are in the spotlight. Among these is the oldest general store in the city. Built by Jos Dumulon and his family in 1924, the Magasin Général Dumulon awaits you for a visit to the past and the discovery of the city of Rouyn-Noranda with its permanent exhibition « La Ruée vers Rouyn ».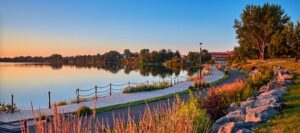 Photo credit: City of Rouyn-Noranda
With the Baladodécouverte, more than 15 tours are offered to you to follow on foot or by car to immerse yourself in the Sweet Rebel city of Rouyn-Noranda. The architecture of Rouyn and Noranda are honored in short and long circuits, as is the history of the various roads in the rural world.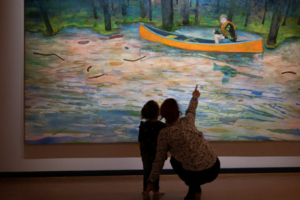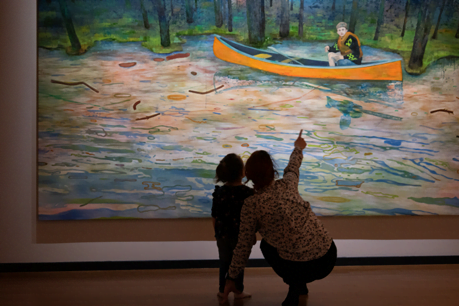 Photo credit: Barbara Beranek
It is well known, art soothes, thrills us and makes us dream. Visit one of our many exhibitions and connect with your creative side. The Art Museum located within the Municipal Library is the very first art museum in Abitibi-Témiscamingue. It offers visitors the opportunity to admire nearly 1,000 works of art focusing mainly on art from the region and Quebec and offers a multidisciplinary artistic program.
Get inspired and discover our galleries and museums below.