Would you like to take a stroll in the city and in our rural neighborhoods? With the help of interpretation panels, audio capsules and public works of art, explore our territory at your own pace.
Download the Balado Découverte application on your phone and click on the compass. It's simple and it leads you to more than fifteen circuits available in French and a few in English.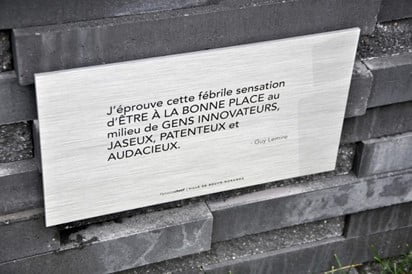 Start your walk with the citation route, where literature and the soul of Rouyn-Noranda come together to offer you a route dotted with quotations that will make you discover a more "intimate" part of Rouyn-Noranda, through builders, artists and people who inspire its development. Coming from various spheres (political, cultural, sports, historical, etc.), all these quotes are engraved on plaques installed on several buildings of the vast territory of Rouyn-Noranda.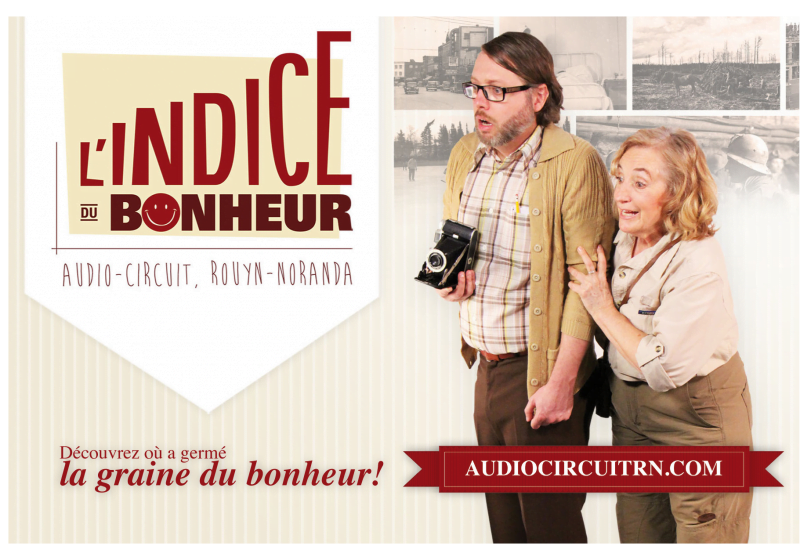 Then, in l'audiocircuit L'Indice du bonheur, two options are offered to you: "On the Noranda Trail" and "On the Rouyn Trail", two audiocircuits that allow you to discover the history of the Sister Cities, which merged in 1986. Those audiocircuits is a journey through time in the company of two anthropologists who have come to the regional capital, to try to understand where and how, in the history of the city, the seed of happiness germinated. Listening to the 50 capsules arranged in four rural and urban circuits will make you live a human experience drawing its raw material from a vibrant, exciting and crispy history and culture.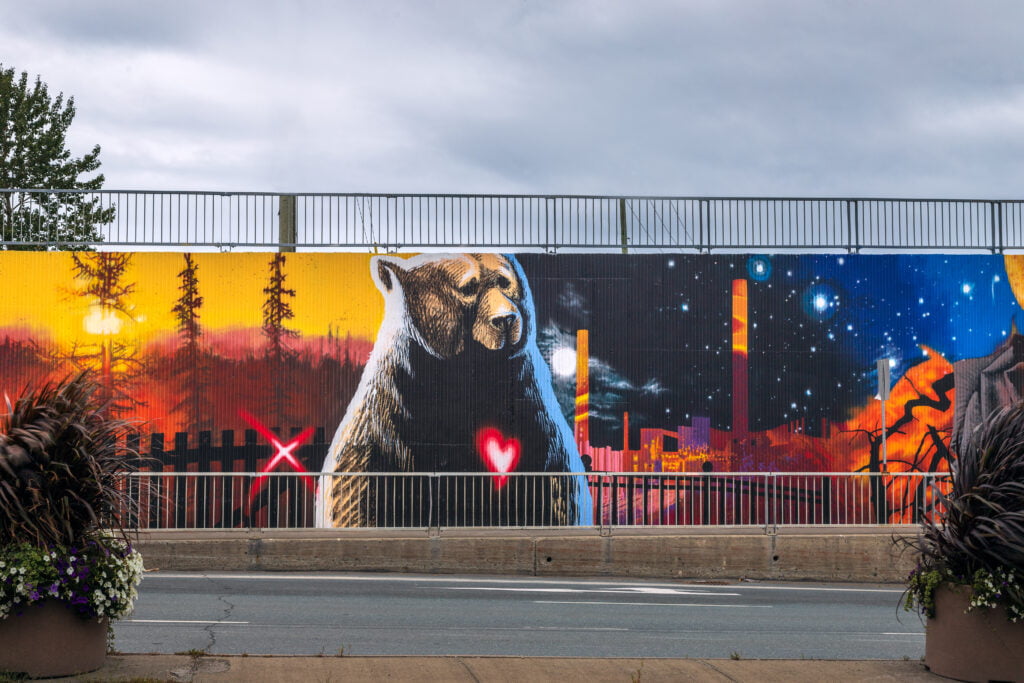 Do you like art? Why not try "De l'art plein la vue?" This circuit is an overview of 19 public works of art created by different artists, the majority living in Rouyn-Noranda or in Abitibi-Témiscamingue. They have been selected in order to offer the visitor a variety of proposals with resolutely contemporary and daring aesthetics.
If you are interested in architecture, four options on the architectural heritage of Rouyn or Noranda are available to you. A short circuit of each sector is designed for walking or cycling, while the long circuit is ideal for exploring by car. Printed guides are available at the Rouyn-Noranda Tourist Information Office and the Dumulon General Store.
Finally, stroll through the streets of the neighborhoods that once shaped Rouyn and Noranda. Discover the heritage, architecture and history through period photos and buildings still present in the decor of Rouyn-Noranda today. This experience is offered to you under two themes: "Une mine, une ville" and "Le Chemin des pionniers".